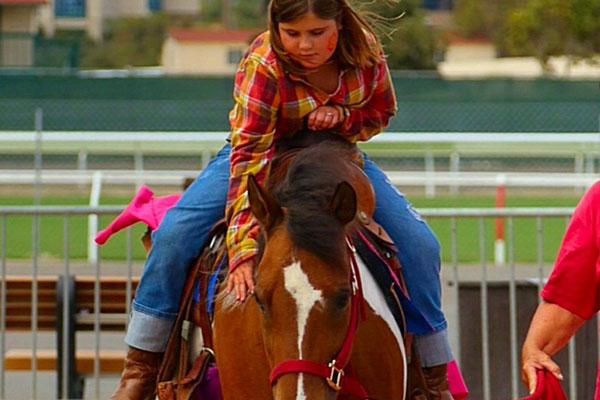 Every Saturday & Sunday
Family Weekends
Family Weekend Family weekends are back every Saturday and Sunday at Del Mar! The infield is packed with numerous free attractions for the entire family. Activities include: Pony Rides Giant Inflatable Slide Giant Obstacle Course Face Painters Game Zone Del Mar Mascot Pony Boy And more! Plus join us for a super-sized
Family Fun Day
on Sunday, July 21st, 2019.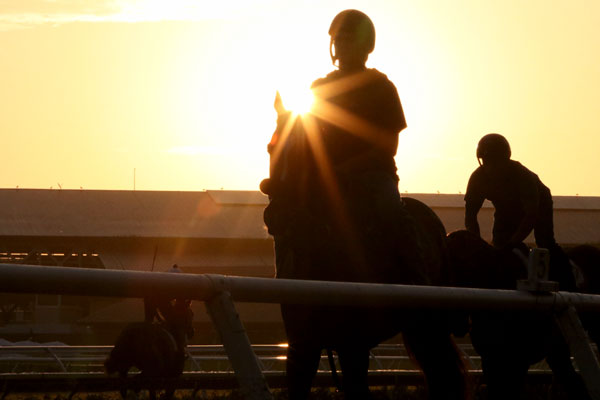 Every Saturday & Sunday
Daybreak at Del Mar
Daybreak at Del Mar Early risers may enjoy morning workouts and breakfast in the Clubhouse Terrace Restaurant every Saturday and Sunday during the summer season. From 7:30 to 9:30 AM, visitors will be able to view morning workouts, dine in the open air restaurant and learn behind the scenes info from horsewoman and racing broadcaster Michelle Yu. To attend, park in the main lot off Jimmy Durante Blvd., then proceed through the Clubhouse entrance to the second floor. There is no charge for admission to the event, but a $10 parking fee* applies. *Those spending $25 or more in breakfast purchases will have the parking price deducted from their bill.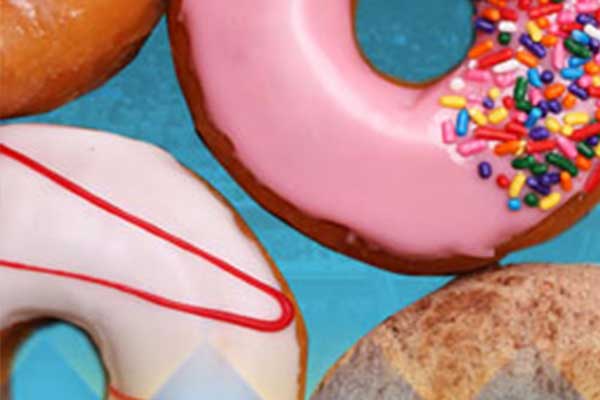 Donuts Day
Donuts Day Enjoy FREE coffee, orange juice, and delicious donuts from 8 - 10 AM in the Seaside Cabana, west of the Grandstand. Enjoy Q&A sessions led by track announcer Trevor Denman with famous jockeys and trainers, all while watching the horses during their morning workouts. Meet the Del Mar Mascot, Pony Boy, along with face painting, entertainers, and free prizes for the kids. Free parking in main lot. Saturday, July 27 Guests: TBD Saturday, Aug. 10 Guests: TBD Dates & Guests are subject to change.
Every Saturday & Sunday
Weekend Handicapping Seminar
FREE handicapping seminar featuring a special guest speaker going over their expert racing selections for the day's race card. Get unique insight and analysis from top horsemen, handicappers and members of the media. 7/20 Guest: Leonard Powell, Trainer 7/21 Guest: Barry Meadow, Author of "The Skeptical Handicapper" Hosted by Frank Scatoni 7/27 Guest: TBD 7/28 Guest: Ruben Mendez Jr., Wagering Ambassador Hosted by Frank Scatoni 8/3 Guest: TBD 8/4 Guest: Paul Cush, Professional Horseplayer Hosted by Frank Scatoni 8/10 Guest: TBD 8/11 Guest: James Leal, Horseplayer Hosted by Frank Scatoni 8/17 Guest: TBD 8/18 Guest: Leo Vukmanovich, Owner & Horseplayer Hosted by Frank Scatoni 8/24 Guest: TBD 8/25 Guest: Greg Lawlor, Body Language Expert Hosted by Frank Scatoni 8/31 Guest: TBD 9/1 Guest: Sean Alvarez, Tournament Player Hosted by Frank Scatoni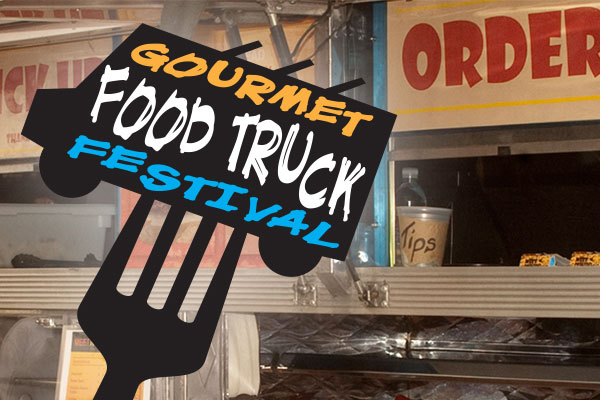 Saturday, August 10
Food Truck Festival
Food Truck Festival Bring your appetite for the tastiest food on wheels when the 10th annual Gourmet Food Truck Festival comes to Del Mar. Enjoy a variety of some of the hottest eats in Southern California all in one location, with gourmet chefs serving their eclectic bests.
Click for Participating Food Trucks:
Babys Burgers Gourmet Burgers Beaten Berry Acai Bowls, Sandwiches, Wraps Belly Bombz Korean inspired Asian flare Born in Brooklyn East Coast Favorites Like Sausage & Peppers, Cheesesteaks, Chicken Parm Bosnian Grill Mediterranean Cuisine Chanchos Tacos Al Pastor Street Tacos and Authentic Mexican Food Cousins Maine Lobster Lobster Specialties and Chowder Devil Dog BBQ Authentic Southern Style BBQ Devilicious Gourment Grilled Cheese Sandwiches and more El Hueco Peruvian Cuisine Lobsta Truck Gourmet Lobster rolls Local Kebab Turkish Mediterranean Food and Kebabs Mess Hall Canteen Grilled Cheese Sandwiches, Tacos, and more Pearsons Cajun Cajun Street Cuisine Pomodoro Rosso Authentiuc Italian Cuisine. Homemade Meatballs and more Ragin Cajun Creole and Cajun. Seafood, Sandwiches, and Southern Rock N Baja Baja lobster and fish tacos; Salt N Pepper Truck Tasty sandwich melts Scooter Italian Ice Delicious Frozen Italian Ice Senor Wooffle Shakes and Desserts Street Chef Gyros and other Mediterranean Food Middle Feast Middle Eastern food with an Asian and Mexican twist The Groovy Greek Greek Cuisine and Pitas Two for the Road American Comfort Food Yo Yo Bento Katsu Chicken Bento Zs Buddies Sushi Sushi Burritos and Japanese
Entrance to the Food Truck area included with racetrack admission.
Children under 18 are free - must be accompanied by parent or guardian.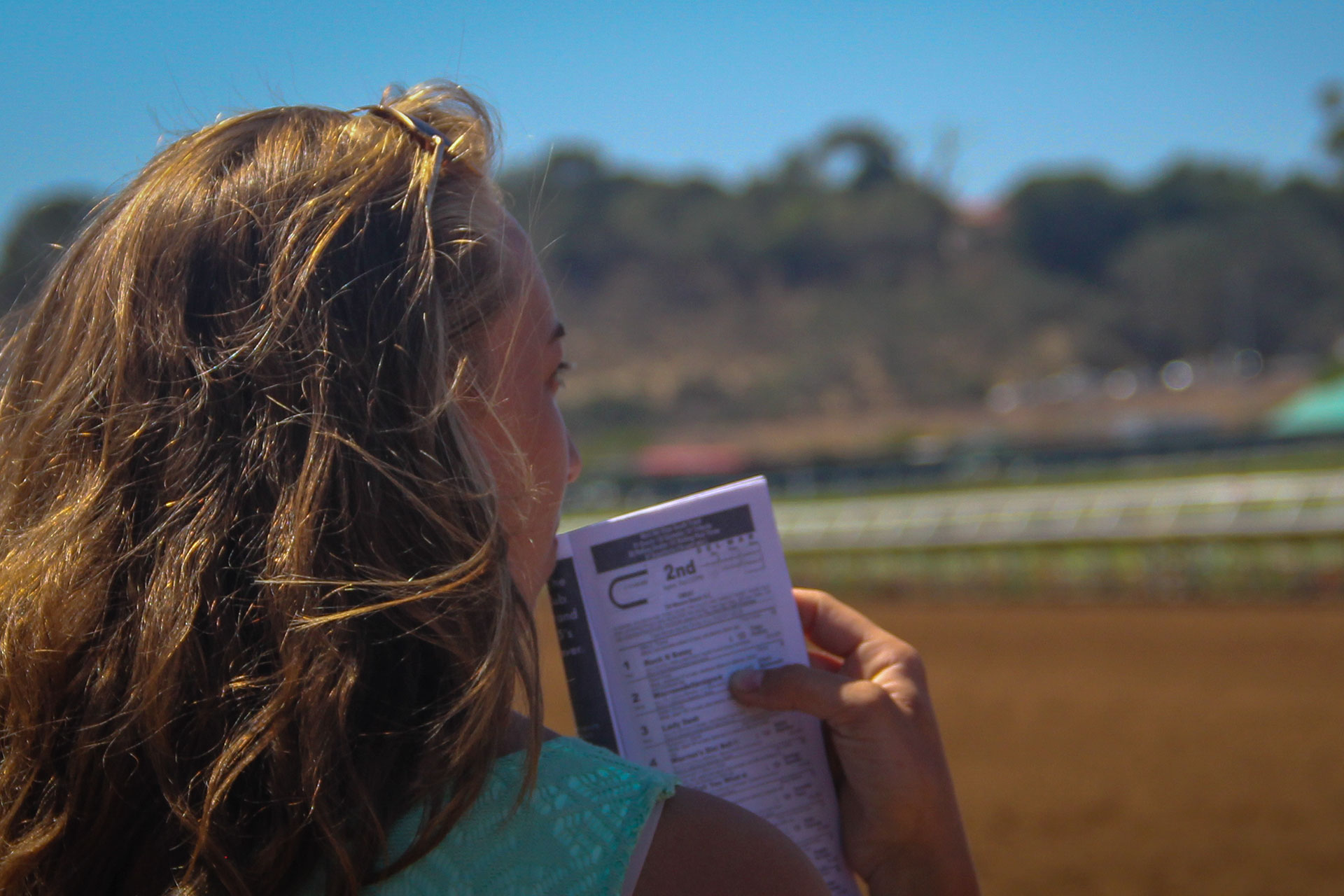 Saturday, August 10
Diamond Club Appreciation Day
Diamond Club Appreciation Day Join us for Diamond Club Appreciation Day this summer. Diamond Club members get free admission, $5 Cardiff Crack Sliders and $6 Coors Light Pints. FREE Stretch Run Admission & Program $5 Cardiff Crack Sliders $6 Coors Light Pints
Must be a Diamond Club Member. Sign up for free on the Mobile App.